IT'S MORE THAN JUST A TIMEPIECE
The largest supplier of buying, selling, and trading luxury watches, procuring from the most exclusive brands in the industry.
SHOP ALL
SELL/TRADE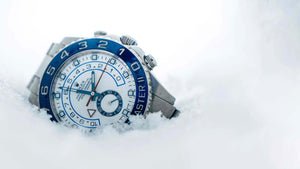 Select from the
best in the world
100% Authenticity Guarantee

the world's leader in luxury watches
We're more than connoisseurs - we're collectors. We would never tell you to buy a watch that we wouldn't buy ourselves first.
LEARN MORE
More Than Just High-End Watches

Although Authentick is known as one of Philadelphia's leading and trusted retailers of men's and women's luxury watches, we have a lot more to offer as one of the leading sources for luxury watches online in the USA. From our knowledgeable sales team helping you to buy, sell or trade your watch. Our repair center handling all your watch and jewelry repair needs, to our own Gemologist and design team working one on one with you to provide or create that special piece of jewelry or one-of-a-kind engagement ring you always wanted.
THE BEST MEN'S LUXURY WATCHES ONLINE AND IN PHILADELPHIA
From start to finish, our goal is to provide a luxury consumer experience that you'll cherish. Our center city Philadelphia showroom is designed with you in mind. Come in, sit back and relax. Our team is composed of watches, jewelry, and style specialists already here to assist you with your jewelry purchasing needs. Tired of your watch? Bring it in or submit your photos to our online form under Sell/Trade. we will appraise and provide you with a dollar amount and store credit you can choose to put towards any in-store purchase. Call or stop in and experience the exceptional service our clients have come to expect from us.
If you're looking for the best luxury jewelry near Rittenhouse Square, whether it's a Rolex or Cartier watch, you should stop by our store on Chestnut Street in Philadelphia. Our jewelers offer timeless classics from men's jewelry to women's jewelry, and we're passionate about what we do.
Our jewelers stock all of the most popular watch brands at our Philadelphia store. Our men's jewelry selection is wide and diverse, providing different styles to suit everyone's needs. If you're looking for a timeless, elegant Cartier watch or a more modern, more casual watch near Rittenhouse Square, we have the best of both worlds. Our women's jewelry and luxury watches also offer a wide variety of elegant and classic pieces as well as contemporary pieces. Our selection of both men's jewelry and women's jewelry is the best you'll find in the Center City Philadelphia area.
We understand the value of luxury jewelry. can be quite valuable. Besides offering a wide array of luxury jewelry at our Philly jewelry store, our jewelers also offer watch repairs to make sure your Cartier watch or other items are in perfect condition. Our fine jewelry store on Chestnut Street can replace batteries, restore an antique watch, repair mechanisms, and much more. We understand that things can happen to your luxury jewelry, and we have the expertise and experience to restore your watch to its fullest potential.
Luxury Watches for Men
From the first time they enter our doors up to their purchase, we aim to provide our customers with a wonderful experience that will leave them coming back again. Our Philadelphia showroom has been designed with our guests in mind, and our team is made up of experts in watches and jewelry who are all ready to assist you with your needs. If you wish to have your items appraised without having to come into our store, you can do so by visiting our website and filling out our online form under Sell/Trade.
In Center City Philadelphia, there are tons of fine several jewelry stores to choose from, but ours is the best in the Philly area. Our fine jewelry store in Downtown Philadelphia or Center City Philadelphia don't have the selection and expertise that ensure high-quality jewelry. our jewelers do. Our jewelers are passionate about what they do and what they sell. These watches are the best fine jewelry items you can find in Rittenhouse Square, Center City, or Downtown Philadelphia.
Our The luxury watches found at our fine jewelry store in Philly make a bold statement. You can dress them up with a business casual look or even a semi-formal or formal outfit. When you come to our fine jewelry store, our jewelers will make sure you've looked through many options to find the perfect watch for you. Our jewelers also can provide more casual options for an everyday look. You won't find more accomodating jewelers in Downtown Philadelphia, Rittenhouse Square, or throughout the rest of the city.
Shop for High-End Watches With Us
While you may notice that there are plenty of jewelry stores around the city, you won't find one quite like us. Our fine selection of watches and jewelry is managed by the most passionate jewelers that ensure you'll always get high-quality products. Whether you're shopping for a brand new watch or looking for pre-owned luxury watches, we carry a wide selection of timepieces. Each luxury watch in our store can spruce up a business casual look, as well as formal or semi-formal outfits.
Luxury watches have long been a symbol of status. It shows others that you have a sense of style and class. Whether you enjoy wearing luxury watches for men or you're just a collector of luxury watches, choosing where you buy your men's luxury watches and women's luxury watches from is important. You need a store you can trust. That's why you should choose to buy your men's luxury watches at Authentick.
There's no shortage of stores that sell high-end watches in Philadelphia. Yet you can't always trust those stores to have carefully inspected each watch for authenticity. We do something different. We carefully inspect each watch to ensure that it's the real deal. When you purchase high-end watches from us, you know that you're getting authentic high-end men's watches.
Another reason to purchase our luxury watches is that we carry an assortment of different high-end men's watches. When you want the best luxury watch brand, we're the store to turn to. Whether you want older models or brand new ones, you'll find your favorite brands at our store.
Take a Look at Our Best Men's Luxury Watches Today
If you want the best customer service and selection of watches, then you need to visit us. Take a look at our collection today or visit us online to see our inventory.
Getting luxury watches for men can show your sense of style and class, whether you enjoy collecting or wearing them every day. As such, it's important to know where to find the best men's and women's luxury watches. Be sure to pick a store that you can trust — Authentick is here to inspect each piece of clockwork to ensure that it is authentic.
In our store, we have no shortage of high-end watches or pre-owned luxury watches to buy. No matter what you're looking for, we're the team that you can turn to.
How We Can Help You?
Our staff at Authentick aims to provide all customers with a great experience, which we achieve through the following:
Providing you with high-quality pre-owned watches and brand new watches
100% authentic watches, jewelry, and other products
For the best customer service and a great selection of high-end men's watches, visit our store in Philadelphia, PA.

Why Authentick
Authentick is the largest supplier of buying, selling, and trading luxury watches, procuring from the most exclusive brands in the industry
Learn More
CHOOSE FROM A WIDE SELECTION OF LUXURY WATCHES ONLINE
Located in Philadelphia, PA, Authentick is the most trusted and leading retailer for the best women's and stylish watches for men, but we have so much more to offer than just high-end watches. We host a wide selection of watches, and watch repair services including:
● High-end men's watches
● Pre-owned watches
● Women's luxury watches
● Watch repair services
● Trade luxury watches
● And more
Trusted Timepieces: Our Commitment to Quality and Service